As of today, there are 53 days left until Halloween. I know, I know. You're thinking, Good grief, she's obsessed. And I'd be lying if I said I wasn't. But I am. Obsessed, I mean. So each week I'll throw out a post having to do with Halloween (or Autumn.) Stalkers, get ready for tuts on costumes, recipes for homemade candy, a few makeup tips, or just my thoughts on the Salem witch trials. It's going to be fun.
I was looking around Pinterest, and I noticed there are many different kinds of wreaths, one for every personality. There are those wrapped in yarn, in tulle, some more natural-looking with moss or leaves glued on, some are colorful with purples, greens, and oranges while others are simply elegant with grey and black. I'm sure there are hundreds. There are quite a few I like, but here are some of my favorites: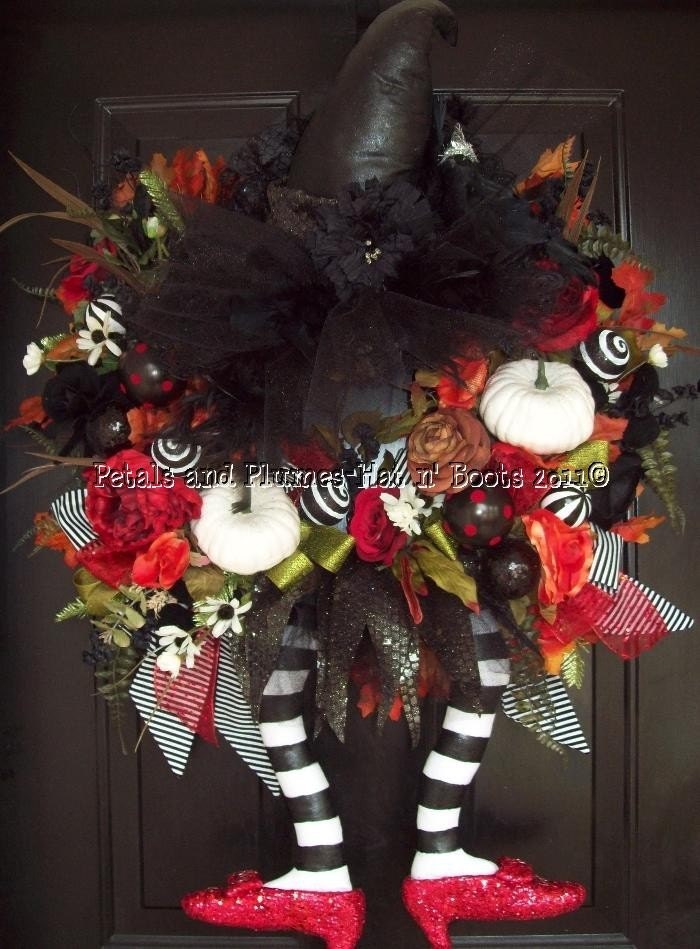 Oh, and check out this cute mummy doll:
He's super-easy to make, and he's a little Waldorf-esque. Don't you think? Anyway, I've decided to make my own version of a wreath that incorporates a bit of everything you see above. Well, most of everything. I'm not Martha Stewart for Pete's sake...
I really like the witchy-ness of the first two wreaths, the raven from the third, and the gauze from the last two. Plus, I have a half-mask that might be kind of fun to throw on. Tomorrow will be my first official countdown post, so check back.